AR1335 13MP CMOS Sensor M12 Fixed Focus MIPI Camera Module
Product Detail
DATASHEET
FAQ
Product Tags
Customized AR1335 13MP CMOS Sensor M12 Fixed Focus Camera Module HD with MIPI interface
Product Description
HAMPO-F9MF-AR1335 PLCC V3.0 is a 1/3.2-inch CMOS active-pixel digital mipi camera module with a pixel array of 4208H x 3120V . This camera module, features breakthrough 1.1m pixel technology that delivers superior low-light image quality through leading sensitivity, quantum efficiency and linear full well.
This allows image quality that rivals digital still cameras. With a sensor architecture focused on low power and a high Chief Ray Angle (CRA) for low Z-heights, the AR1335 camera is ideal for smartphone and other mobile device applications. It incorporates sophisticated on-chip camera functions such as windowing, mirroring, column and row skip modes, and snapshot mode. It is programmable through a simple two-wire serial interface. The camera module can generate full resolution image at up to 30 frames per second (fps) and supports advanced video modes including 4K 30fps, 1080P 60fps and 720P 120fps.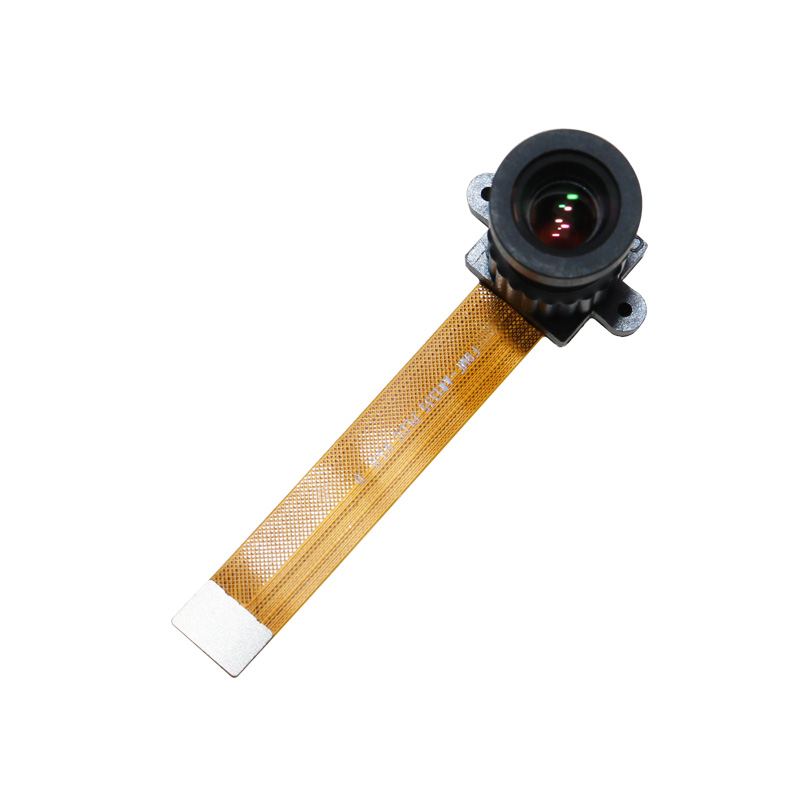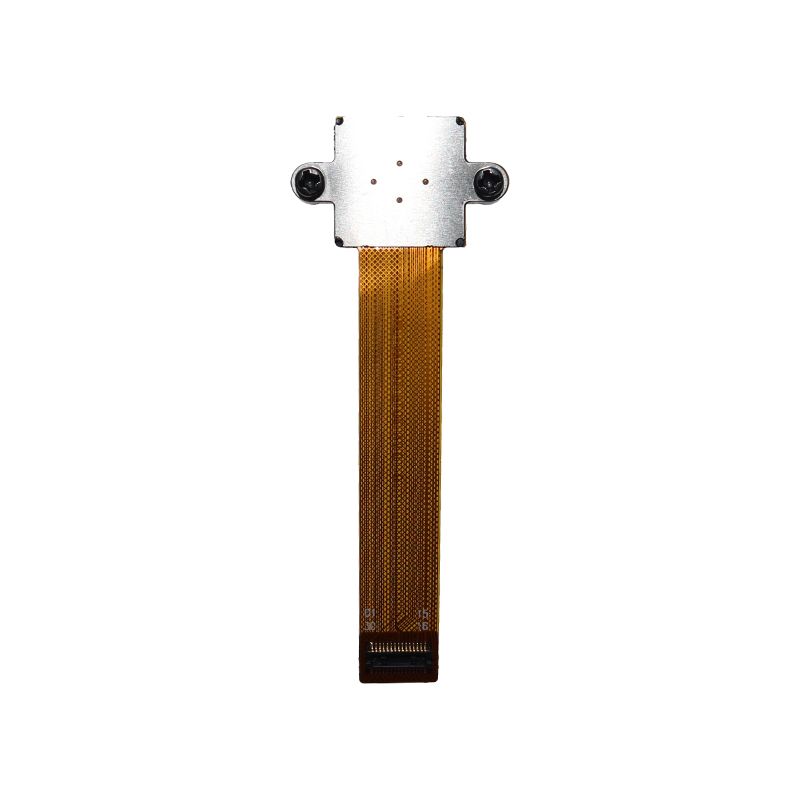 Specification
| | |
| --- | --- |
|  Camera Module No. | HAMPO-F9MF-AR1335 PLCC V3.0 |
| Resolution | 13MP |
| Image Sensor | AR1335 |
| Sensor Size | 1/3.2" |
| Pixel Size | 1.1 um x 1.1 um |
| EFL | 12 mm |
| F/No. | 2.0 |
| Pixel | 4208 x 3120 |
| View Angle | 26.3°(DFOV) 21.0°(HFOV) 15.5°(VFOV) |
| Lens Dimensions | 13.20 x 13.20 x 27.52 mm |
| Module Size | 60.00 x 22.00 mm |
| Focusing | Fixed Focus |
| Interface | MIPI |
| Auto Focus VCM Driver IC | None |
|  Lens Type | 650nm IR Cut |
| Operating Temperature | -20°C to +70°C |
Key Features
* 13MP CMOS sensor with advanced 1.1µm pixel BSI technology
* Data interfaces: 2,3 and 4 lane MIPI
* Bit-depth compression available for MIPI: 10-8 and 10-6 to lower bandwidth
* 3D synchronization controls to enable stereo video capture
* 6.8 kbits one time programmable memory (OTPM)
* Programmable controls: gain, horizontal and vertical blanking, auto black level offset correction, frame size/rate, exposure,left right and top-bottom image reversal, window size, and panning
* Two on-die phase-locked loop (PLL) oscillators for super low noise performance
* On-chip temperature sensor
* Bayer pattern horizontal down-size scaler
* Simple two-wire fast-mode+ serial interface For more features, see the data sheet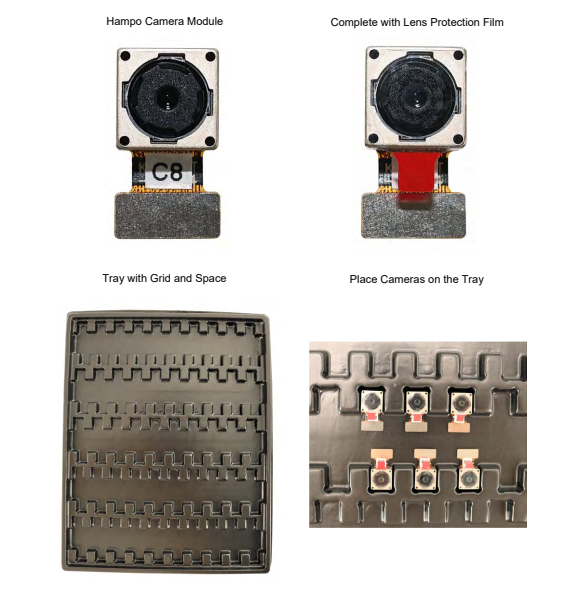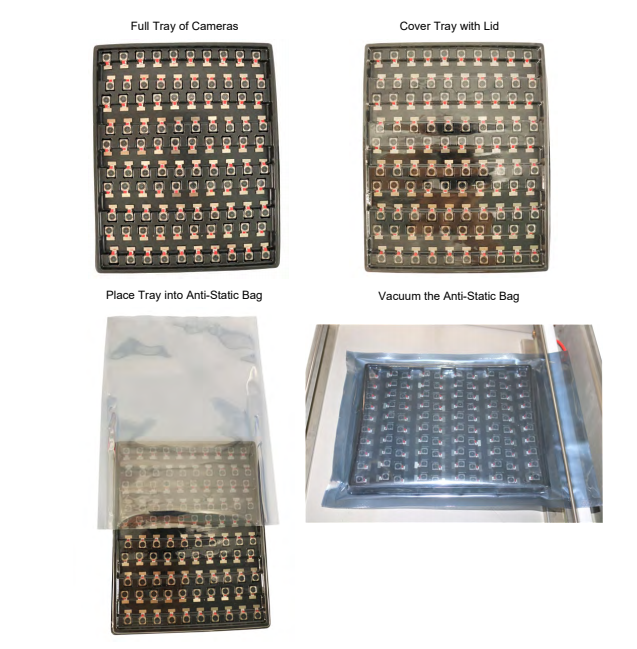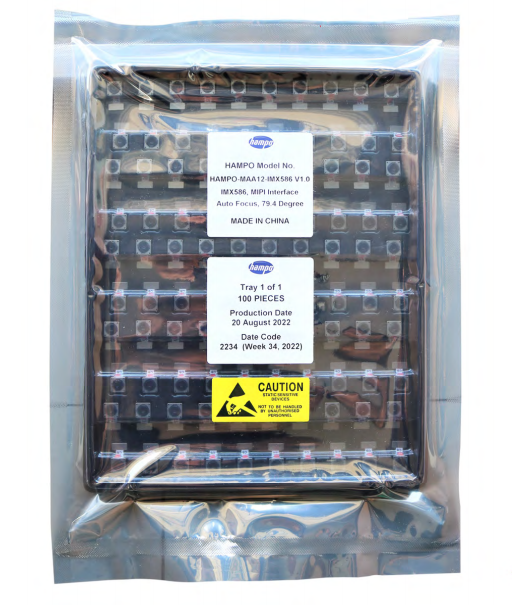 ---
---
Here are Some Quick Links and Answers to Frequently Asked Questions.
Check back for updates or contact us with your question.
1. How to order?
We will quote the price to customers after received their requests. After customers confirmed the specification, they will order samples for testing. After inspected all devices , it will be sent to the customer by express.
2. Do you have any MOQ (minimum order)?
Sample order will be supported.
3. What is the payment terms?
T/T bank transfer is accepted ,and 100% balance payment before goods shipment.
4. What is your OEM requirement?
You can choose multiple OEM services includes the pcb layout, update the firmware, color box design, change deceive name, logo label design and so on.
5. How many years have you been established?
We focus on the audio&video products industry over 8 years.
6. How long is the warranty?
We offer 1 year warranty to all of our products.
7. How long is the delivery time?
Normally the sample devices could be delivered within 7 working day , and the bulk order will depend on the quantity .
8.What kind of software support I can get?
Hampo provided lots of tailor-made rugged solutions to customers, and we can also provide SDK for some of projects, software online upgrade , etc.
9.What kind of services can you provide?
There is two services models for your option ,One is OEM service ,which is with customer's brand based on our off-the-shelf products ;the other is ODM service according to the individual demands ,which included Appearance design ,structure design ,Mold development ,software and hardware development etc.
Write your message here and send it to us