Mini 256*192 Infrared Thermal Camera Module
Product Detail
DATASHEET
FAQ
Product Tags
mini 256*192/384*288/640*512 12um uncooled infrared long wave length infra-red thermal camera module
Description:
Mini adopts new self-developed 12μm VOx WLP detector and is equipped with an ASIC processing chip independently developed by InfiRay®, featuring extremely small size, lighter weight, and lower power consumption.
Its 640-resolution thermal iamging module has a size of 21mm×21mm, which is very suitable for applications with extremely high requirements such as various miniaturized handheld devices, wearable devices, and light UAVs.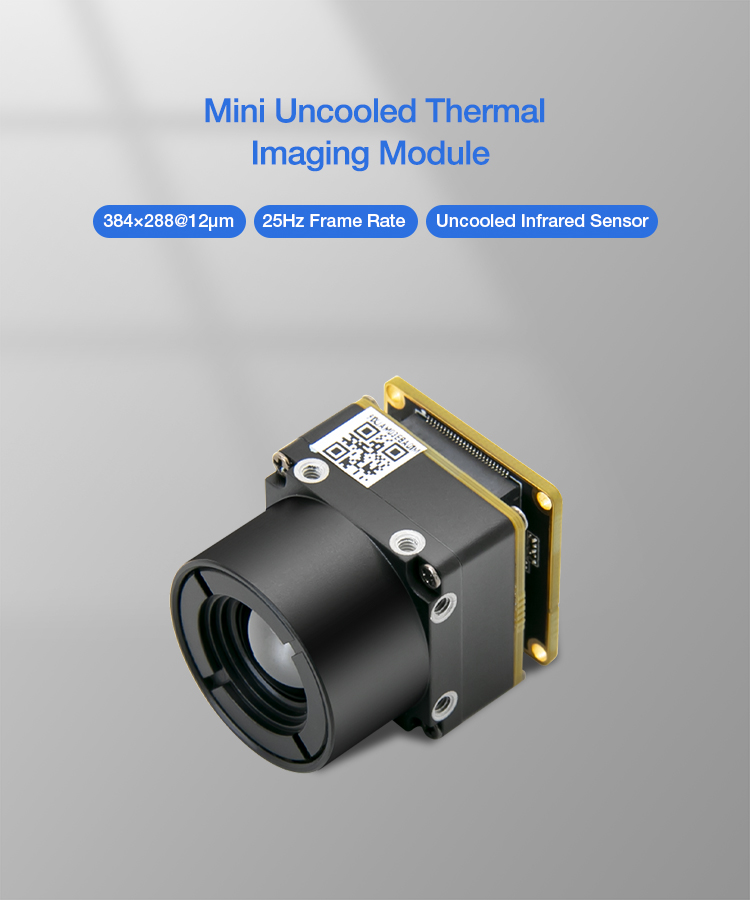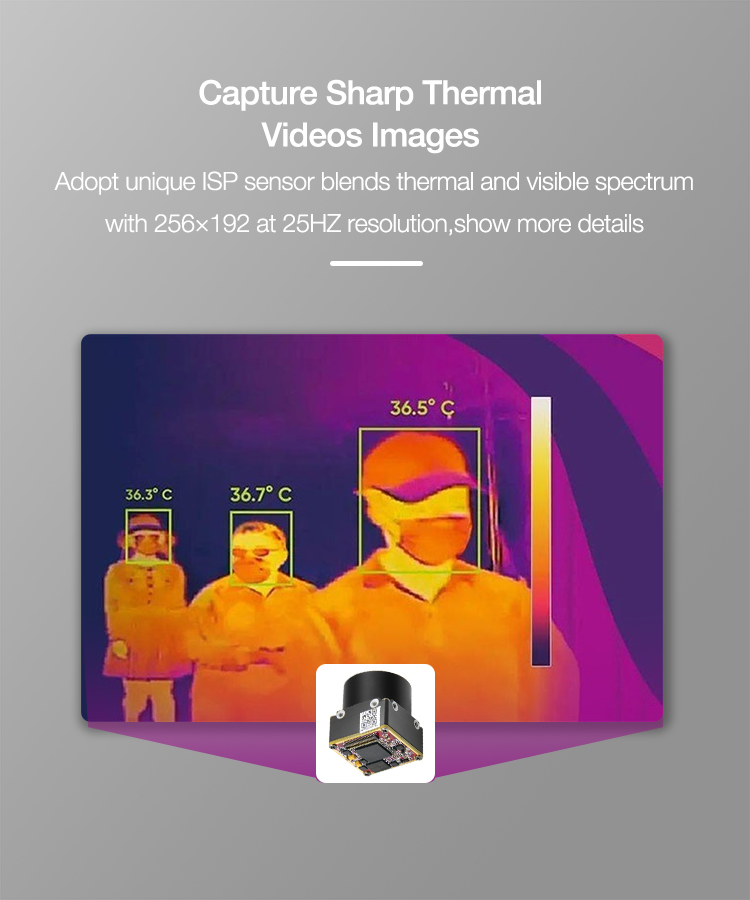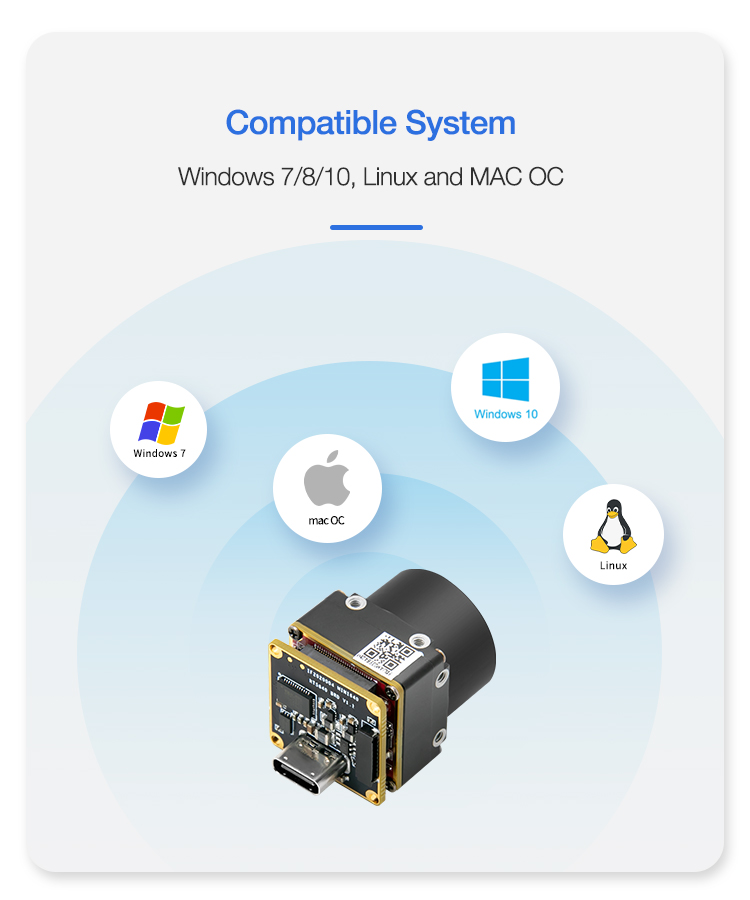 SPECS

:
Sensor
Uncooled VOx microbolometer
Spectral Band
8~14 μm
Frame Rate
25HZ
Pixel Pitch
12μm
Thermal Imaging
Brightness Adjustment
0~255, optional
Contrast Adjustment
0~255, optional
Polarity
White-hot/Black-hot
Palette
Supported
Digital Zoom
0.25~2.0× continuous zoom
Mirroring
Vertical/Horizontal/Diagonal
Reticle
Show/Hide/Move
Image Processing
TEC-less algorithm
Non-uniformity correction
Digital filtering noise reduction
Digital detail enhancement
Thermal Camera Power Supply and Power Consumption
Input Supply Voltage
Three-way: 1.8V, 3.3V, and 5V
Typical Power Consumption@25°C
<0.35W/<0.50W
Thermal Camera Output and Communication Interface
Video Output format
DVP/SPI
Optional Expansion Board Interfaces
Power Supply
5V-12V
Power Protection
Overvoltage, undervoltage, and reverse connection protection
Output and Control Interface 1
1-channel PAL analog image output/OptionalBT.656 digital

video interface, I2C control

Output and Control Interface 2
USB2.0 image output, SDK for Linux/Windows
Physical Characteristics of Module (Lens and flange not included)
Weight
<8 g
Package Dimension
21mm×21mm
Temperature Measurement
Target temperature of -20°C ~ +150°C: accuracy of ±2°C

or ±2% of the reading(The greater shall prevail @ ambient

temperature of -20°C ~ 60°C)

Target temperature of 0°C ~ +450°C: accuracy of ±5°C or ±3%

of the reading(The greater shall prevail @ ambient

temperature of -20°C ~ 60°C)

Measurement Method
Measurement Method
Environment Adaptability
Operating Temperature
-40℃~80℃
Storage Temperature
-50℃~+85℃
Humidity
5%‒95%, non-condensing
Vibration
6.06g, random vibration, all axes
Shock
80g, 4ms, final peak sawtooth wave, three axes and six directions
Features:
Extremely small size, extremely low power consumption, and extremely light weight
Benefit from the size advantages of ASIC and WLP;Benefit from the low power consumption of ASIC;Mini series thermal imaging module has only one circuit board, which is extremely light.
Self-developed Core
With advanced image detection algorithm, it can realize automatic monitoring alarm, warning area customizing, and automatic target recognizing or tracking;The interface software has complete functions and friendly interaction. It provides a variety of monitoring methods such as 360° panoramic image, radar image, and single frame image, and various parameters of the device can be set;When the monitored target appears, it can alarm via image slice, log, sound, and other methods;
Advanced image detection algorithm
The alarm position can be accurately displayed in real time on the infrared panoramic image and 2D/3D electronic map of GIS system, and link with other external devices. For example, combined with the ARD high-accuracy remote dual-spectrum early-warning imaging tracker, it can quickly locate and recognize the target, complete the alarm situation review process, and record the linkage process information;
Advanced image stabilization algorithm
Small size, customized color, easy to install and deploy in various environments;30V DC power supply, average power of less than 30w. The ordinary portable power source is enough for it;A single person can complete its handling, installing, and debugging in half an hour. Main components: 1 tripod + 1 portable power supply + 1 laptop;One 640 infrared radar can cover the shooting range of 45 units 640×512 infrared monitoring cameras, and the pitch range is adjusted from -20° to +40°, which further improves the monitoring range of the infrared radar;
Application Fields:
Internet & smart home appliancesPower equipment testingTemperature measuring toolNight vision,security perimeterFire warning and fire fighting
---
Previous:
720P GC1054 Wide Angle Camera Module
---